Staffing World 2023.
We're excited to announce that this October, we'll once again be manning a booth at Staffing World 2023 to showcase the newest additions to our Staffing Software solution. After the success of last year's event, which brought together over 2,200 staffing and recruiting leaders in Las Vegas, in addition to a sold-out expo hall, we can't wait to participate again this year!

Make sure you plan ahead and make reservations early for this year's Staffing World 2023 in Charlotte, NC, from October 3 to 5!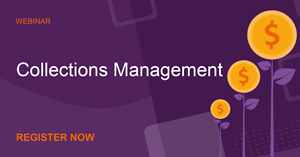 Webinar 06 Dec 2023 2:00 PM
FREE WEBINAR. Improve cash flow, streamline your processes, and reduce bad debt with Collections Management.
Register