---
"Professional Advantage's Collections Management has enabled us to reduce DSO from 46 days down to 35 days, which has increased our cash flow cycle by 35%. Before using Collections Management, we did not have a proactive system in place for following up with past due customers, therefore we were not collecting as effectively as possible.
Since we have started using Collections Management, we have been sending out weekly past due reminders, creating queries to reach out to past due customers, and keeping track of all the communication we have had with these customers. We would highly recommend this module to any company that deals with past due customers."
Kristen Hosman
Accounting Manager | Platinum Code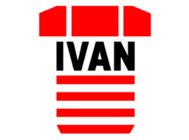 ---
"My preferred collections method is email, and the ability to create and attach letters, send statements, and invoices all from one screen, is so productive, and time saving. The added benefit of detailed notes being instantly copied to customer accounts is such a great tracking tool for Collections Management. Also the notes visibility to our Sales Team at the point of entering quotes and/or orders is a huge advantage.
I can only say good things about Professional Advantage.
The help and training I have received from Professional Advantage has been exceptional. It was a pleasure, fun and so informative. After my training session I could not wait to put into practice what I had been taught."
Pam Funge
Collections Manager | Ivan Fasteners, Canada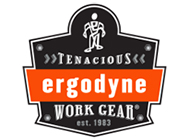 ---
"I've been using Collections Management for several years and the benefits are fantastic. I mostly choose to cherry pick the customers to email, but the added features of attaching invoices to the emails is a huge bonus! Also, we're looking at the new 'Collections PayLink' feature to use Nodus PayLink which will allow me to send a link to a customer which they can access and pay their invoices on the spot with a credit card.
With all of the added regulations regarding credit card processing this will be a great additional to our system. The other feature I find easy and invaluable is the Collections Management Query tool. I can have an inexperienced collections employee start making collections 'calls' right away based on the aged invoices and/or a number of other filter criteria."
Jessica Raciborski
Senior Accounting Specialist | Tenacious Holdings, Inc. (Ergodyne)

---
"I have been using the Collections Module for nearly six months and it has been most helpful. I use it to keep collection notes, track returned checks and for task reminders. It is most helpful sending collection letters on all past due invoices after running a query. Just a few clicks and letters with attached invoices go out automatically. I am still learning, but so far it has been beneficial."
Kim Campbell
Accounts Receivable Specialist | Hunt Brothers Pizza, LLC

---
"Company Data Archive from Professional Advantage is a one-of-a-kind unique product. I've been working with Microsoft Dynamics GP for 19 years and really don't see enough of this great software out in the field."
Leslie Vail
President | ASCI Inc.
"My experience with Company Data Archive from Professional Advantage was overall good. The gain in speed from removing all of the prior years (first pass removed 8 prior fiscal years) was even better than I expected. Many of the GP users were unhappy with their experience using GP because of the extreme latency in populating some inquiry screens and reports. All of that disappeared after the initial archiving was completed.
Another motivation to implement the Company Data Archive was that we were preparing to upgrade from v9.0 to v2010. We benchmarked the data conversion process with results that were completely unacceptable. After CDA, the benchmark time was about 20% of the unarchived database.
Now, each year, when year-end closing is complete, we have the new open year and two prior years. At that point, CDA is run to remove the oldest closed year, keeping us in the best possible condition for daily operations."
Michael Peck
Application Support | Project Management Institute, Inc.

---
"The Professional Advantage tool works well. When you archive the detail transactions in the GL, the summary balances for the archived periods are retained."
Victor Terranova
Consultant | RSM US LLP

---
"We started using Professional Advantage Company Data Archive for G/L and Purchasing/AP in 2015. The archived database is set up as an "Archive" company. We kept 4 years plus the current year in the production database. Otherwise, there would be a lot of switching back and forth between company databases. There is an inquiry option in Purchasing/AP (Multiple Company Payables Transaction Inquiry) that comes with the software that allows you to see your production company and archive company on one screen. Very nice!"
Joni Finnell
Project Accountant | Consumer Support Services, Inc.