Company Data Archive (CDA) provides an easy way to move historical information from your live company to an archive company.
During this CDA webinar you will learn:
The benefits of archiving your GP data
How to optimize SQL Indexes
How to perform an archive
What to expect after archiving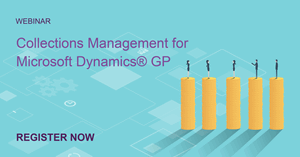 Webinar 04 Aug 2021 3:00 PM
Improve cash flow, streamline your processes, and reduce bad debt with Collections Management.
Register
In-Person Event 28 Sep 2021 2:00 PM
Staffing World 2021 takes place at the beautiful Gaylord Rockies Resort & Convention Center in Denver, Colorado.
Register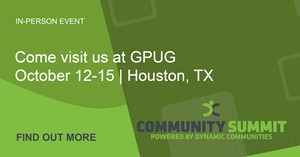 In-Person Event 12 Oct 2021 2:00 PM
Join us in Houston, Texas at the largest independent gathering of the Microsoft ecosystem.
Register