Making the complex simple
Our visual design interface, means that process flows and outcomes can be deployed easily and effectively, alerting users to situations that require action and providing continuous real time intelligence. Alerting and process management can be delivered in the web, mobile deployments or through custom interfaces.
All organizations relay on a growing number of data sources, applications and business systems that were not designed to work together - either Cloud or on-premise. Building custom integrations to connect them can be technically challenging, expensive to execute and difficult to support.​
You probably face data quality issues due to human error, or because these various applications handle data in different formats and transaction cycles. This can lead to a lot of manual rework, negatively impacting your business outcomes and customer satisfaction.
Extracting data from one source and mapping to its destination can be difficult. PA Streams extracts, transforms and uploads to a destination system quickly and easily.
PA Streams allows organisations to monitor key business events across systems, teams and assets in real time. These can then be combined with information held in other systems and from diverse sources, to allow a single holistic, role sensitive, view of the current situation.
It incorporates business rules and process management to provide alerting, allowing you to respond to events quickly and in a timely fashion, or automate actions in other systems as a result of an event. PA Streams provides for rapid deployment, through an extensive library of connectors, including line of business systems, web services, communications platforms, office tools and even new data sources.​
Transform your business and improve the quality, timeliness and effectiveness of business outcomes​.
Improve your situational awareness​.
Respond quickly to critical business events and remove lag time in your processes​.
Provide a real time single source of truth for your users​.
Lever new and continuously changing sources of information that can improve your decision making​.
Provide decision support, through incorporating new technologies such as Artificial Intelligence and Predictive algorithms​.
Deliver the same information on multiple platforms including web, mobile and custom interfaces.
Example Use Cases:
Master Data Management - Supplier management; Supplier Account sync; Customer management; Customer Account sync; Bank Account management
Supply Chain Management - SCM Management for Short Term Planning
Event Intelligence - Looking at out-of-bound inflight data and creating calls to action e.g. Invoice allocated to incorrect BU
Intelligent Integration
Event Stream Processing
Visual Design Environment
Business Rules
Alarm Management
User Management
Get in touch to find out more.
Fast, easy, flexible. Low code – no code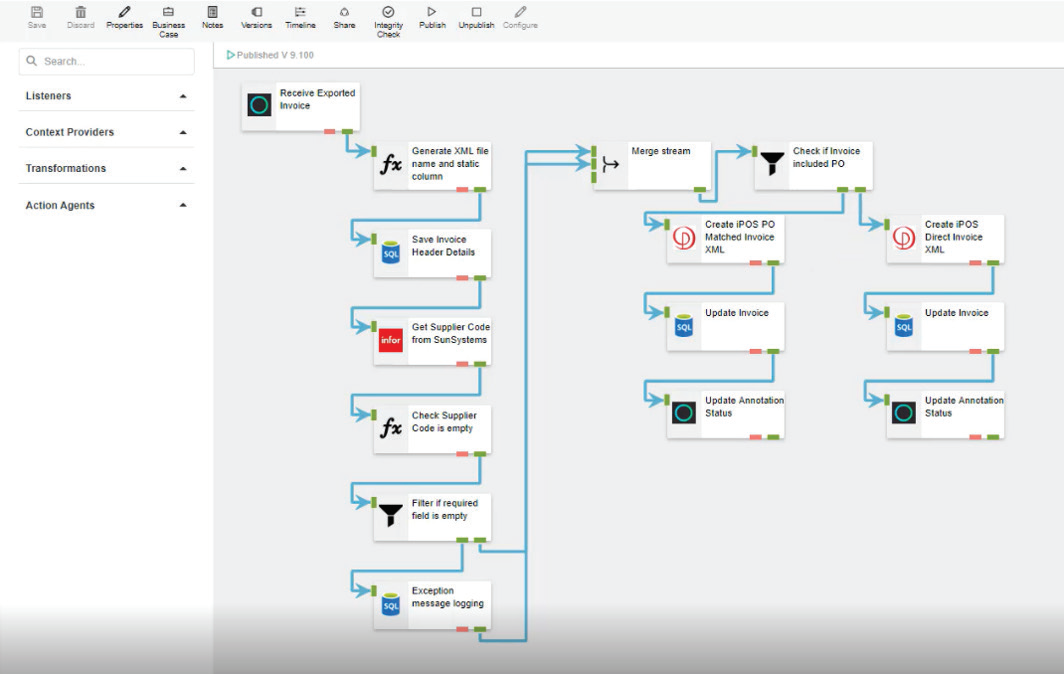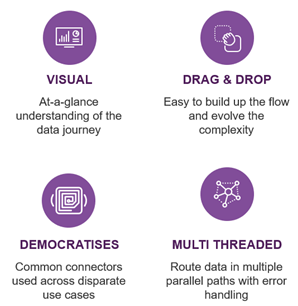 Clean, connected data

Why people choose PA Streams
Real-Time Dashboards
Notification and Alerts
Automated Actions
Mobile Ready
Cloud or On Premise
Visual Development Environment
Connector Library
Complex Event Management
Rule Processing
Rapid Deployment